Cacao Almond Fudge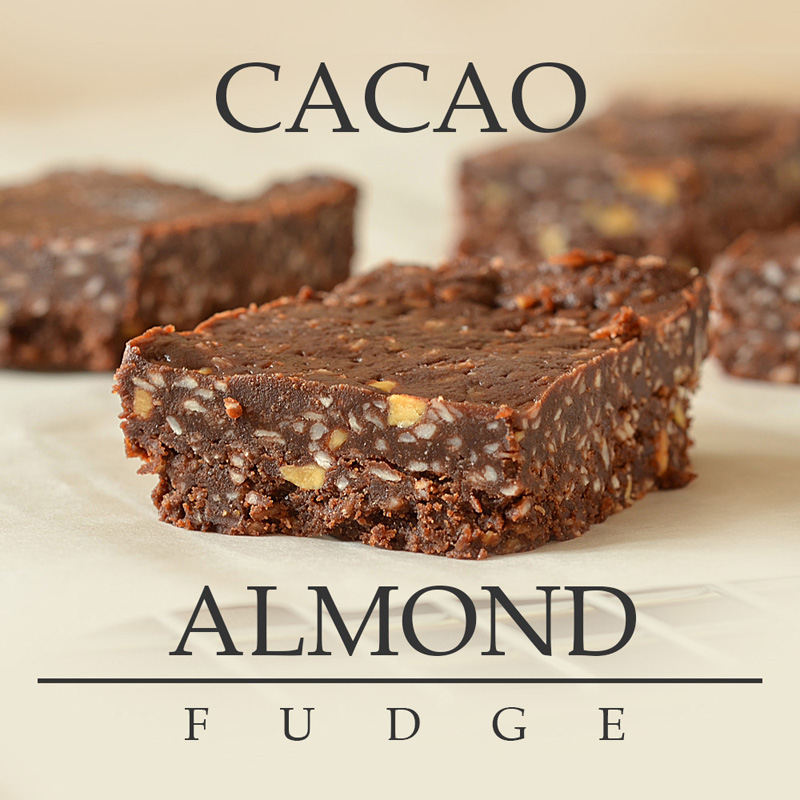 Yes, I know—raw is always better…but, wow! Too good to be legit…
Recipe Author: Beautiful on Raw
Preparation Time: 20 min
Serves: 3
---
Ingredients:
1 ½  cup almond butter (preferably from soaked raw almonds)
3 Tbsp cacao powder,
½ cup fresh coconut meat, grated
2  Tbsp raw agave nectar (optional)
¼ cup almonds or walnuts, soaked overnight  
Directions: Chop the soaked nuts. Combine all ingredients in a bowl. Mix well.
Line a small square cake pan with parchment paper and pour in the mixture. Spread evenly. Set the mixture in the freezer for at least 30 minutes.
Cut into squares and serve right away. You can store the fudge in the freezer and place it in room temperature 5 minutes before serving.
Ingredients: almond butter, cacao powder, coconut meat
Recipe Type: Dessert